Feb 2021 / Smikkel Kok - local, fresh, artisinal foodservice
After building a succesful local food service in just a few months, Mitchell - a talented young Amsterdam based chef - asked me to help him get to the next level. I had a lot of fun visually building his brand from the ground up

designing a logo, branding, menu template, packaging stickers, icons - the full package.
Keywords: one-pot-meal, accessible, fresh, artisan food, young, modern, home made, urban, chef's knife, fun, serious with a twist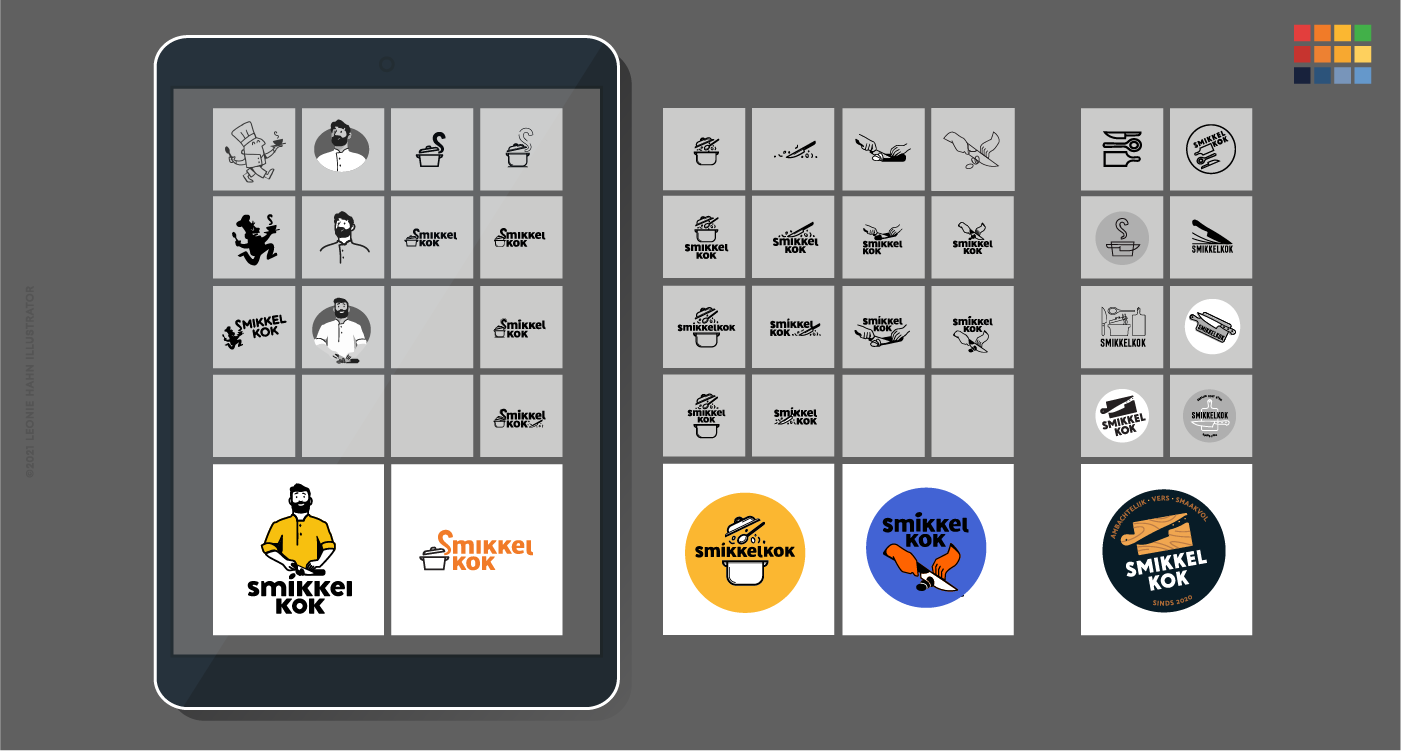 Sometimes designing a logo and brand needs some time and several revisions before being the perfect fit. During (and because of) this intense process, the character and business goals morphed from a single person start-up into a large scale professional kitchen.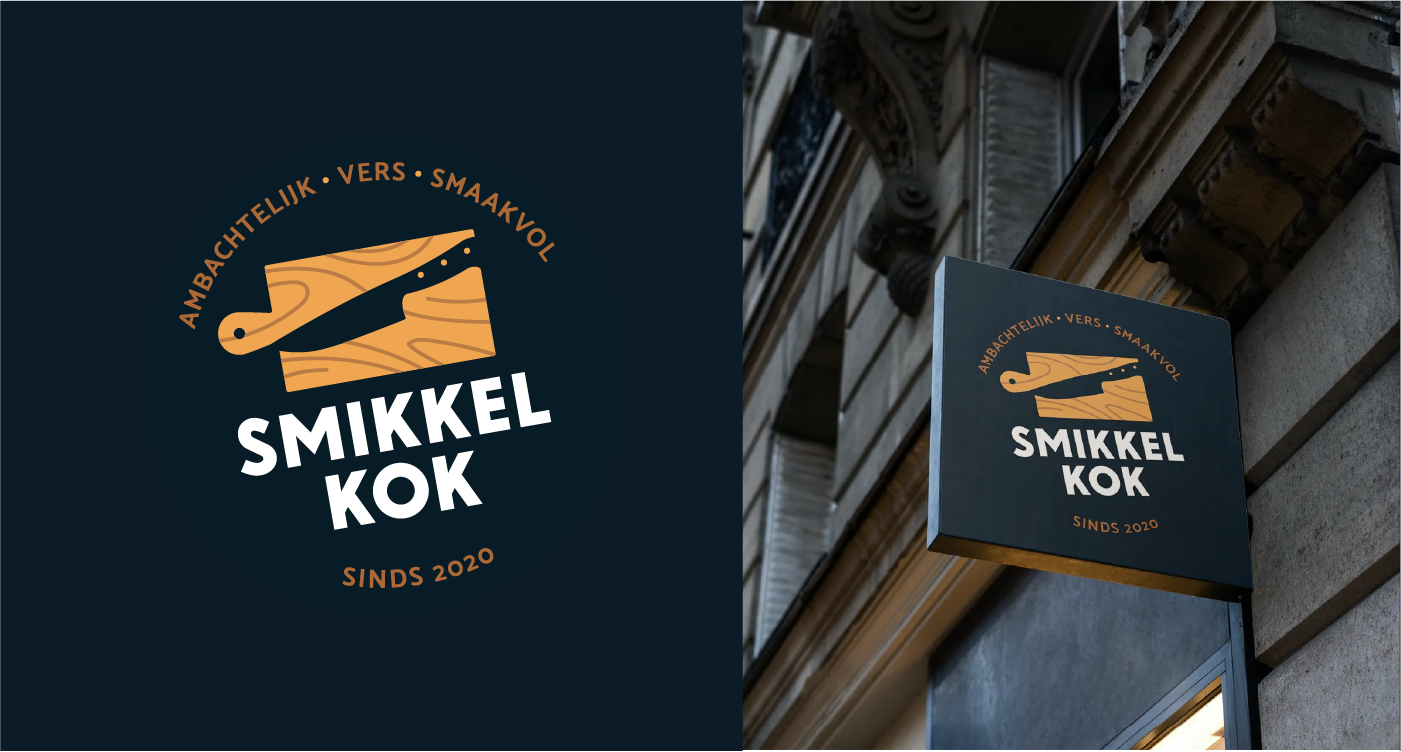 With this shift in focus we resulted in a more serious logo and colour palette. Adding icons provides loads of opportunities for use on menu's, packaging, social media posts and creating a fun multifunctional pattern.